Archive for the 'Learning & access' category
There are gender wars, and then there are casualties. It wasn't until 2011 that the behemoth toymaker LEGO acknowledged girls' desire to build with bricks, even though the company had long before made a seemingly effortless pivot to co-branding, video games, and major motion pictures. So it's little wonder that girls face all-too-real obstacles when […]
---
Continue reading
"Uh-oh," Refe Tuma heard his girls whisper. "Mom and Dad are not going to like this." It's Dinovember, and his family's plastic dinosaurs have been getting into mischief all month. Every year, Tuma and his wife devote the month of November to "convincing our children that, while they sleep, their plastic dinosaur figures come to life. 
---
Continue reading
Images gain new meaning when given the context of location or change. Two sites, from NASA and HistoryPin do this to good effect — such as showing the the dramatic melting of the Muir glacier in Alaska, or how a city evolves. Launched in autumn 2011 by a British nonprofit, HistoryPin pins historical items on a map. […]
---
Continue reading
Online education can have a real impact in the developing world. Last week, we needed to hire a programmer for a small freelance job. To my surprise, several candidates advertised they had completed programming MOOCs. These were young programmers in their 20′s, in countries like Pakistan and Thailand, who lacked college-level coursework, but are trying to launch […]
---
Continue reading
Who owns art and culture? Does it belong to the artist? The legal property owner? Or the society that loves and appreciates it? Traditionally, old art is considered public, and new art is copyrighted. Anyone can write a new twist on Romeo and Juliet, or mashup the Mona Lisa with a mustache. But what if Harry […]
---
Continue reading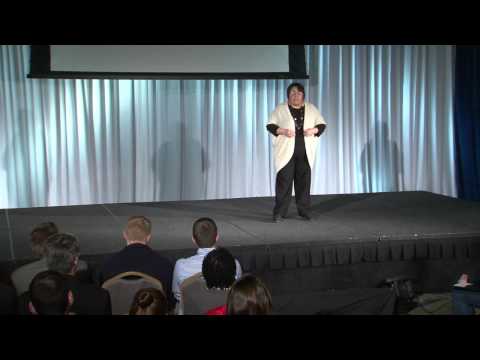 Online courses with very large enrollments have rapidly matured in the last two years, led largely by experiments outside mainstream academia by Coursera, Udacity and edX. Ambitious educators, technologists, and funders have created courses on diverse topics, and over five million students worldwide have registered for classes. And 3% have completed the courses. What can we learn?
---
Continue reading
The Grand Canyon is yet another place that Google brings to your digital screens, from their Street View family of content. Google has been collecting street-level views of our world at a vast scale possible only because of it's deep pockets and technical expertise. 
---
Continue reading
Sciences and history can nicely meet at historical sites. It engages the history-minded in science, and the science-minded in history. Two examples were recently discussed by Chris Shires, director of interpretation and programs at the Edsel & Eleanor Ford House.
---
Continue reading
Imploded by the same forces that have disrupted the broader publishing industry, the dictionary business struggles to get a grip on the online/mobile world. "Our research tells us that most people today get their reference information via their computer, tablet, or phone" said Stephen Bullon, Macmillan Education's Publisher for Dictionaries, "and the message is clear […]
---
Continue reading
It's Open Access Week 2012. Now in it's 6th year, the organizers are promoting Open Access as the new norm in research and scholarship. Here's a summary of some happenings…
---
Continue reading