Archive for the 'Learning & access' category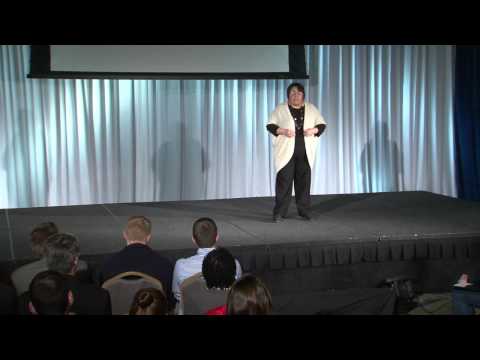 Online courses with very large enrollments have rapidly matured in the last two years, led largely by experiments outside mainstream academia by Coursera, Udacity and edX. Ambitious educators, technologists, and funders have created courses on diverse topics, and over five million students worldwide have registered for classes. And 3% have completed the courses. What can we learn?
---
Continue reading
The Grand Canyon is yet another place that Google brings to your digital screens, from their Street View family of content. Google has been collecting street-level views of our world at a vast scale possible only because of it's deep pockets and technical expertise. 
---
Continue reading
Sciences and history can nicely meet at historical sites. It engages the history-minded in science, and the science-minded in history. Two examples were recently discussed by Chris Shires, director of interpretation and programs at the Edsel & Eleanor Ford House.
---
Continue reading
Imploded by the same forces that have disrupted the broader publishing industry, the dictionary business struggles to get a grip on the online/mobile world. "Our research tells us that most people today get their reference information via their computer, tablet, or phone" said Stephen Bullon, Macmillan Education's Publisher for Dictionaries, "and the message is clear [...]
---
Continue reading
It's Open Access Week 2012. Now in it's 6th year, the organizers are promoting Open Access as the new norm in research and scholarship. Here's a summary of some happenings…
---
Continue reading
Search the pages of America's historic newspapers (1836-1922) with the new Chronicling America web site from the Library of Congress. Chronicling America provides access to information about historic newspapers and select digitized newspaper pages. Here are 3 newspapers from 100 years ago today:
---
Continue reading
Undergraduate education is valuable, but expensive, averaging $375/course at a community college, and $3.5k/course at a private university. As higher education explores new business models, many are trying out  free massive enrollment courses. These courses are typically not for credit (which is easier to administer and get internal approval for), and allows the schools to see what [...]
---
Continue reading
Science journal subscriptions can cost libraries several thousand dollars a year, yet most institutions members only make use of a few articles from each of these journals. The huge subscription expenses limit how many journals each school or company can carry. Even single article pricing can be staggering, at $30-50 each. Sinisa Hrvatin, a doctoral candidate at [...]
---
Continue reading
Open textbooks are receiving a potential boost by an ambitious new, organized peer review project organized by the University of Minnesota. The average college student suffers with $1,000 or more in annual textbook costs; however, if more professors adopt open textbooks, higher education will become more affordable.
---
Continue reading
Over 30,000 objects are now available for anyone to savor and study online, for free, in impressive high resolution, in Google's 'Art Project." This is 30x expansion from the thousand objects in the first version launched in February 2011. See our prior article, . The project now has 151 partners in 40 countries; in the U.S., the initial [...]
---
Continue reading