What kinds of traveling exhibits are there? A lot. The Traveling Exhibitions Database (TED) is a database of 768 current traveling exhibitions which are available to U.S. museums. Here's how they are distributed by category: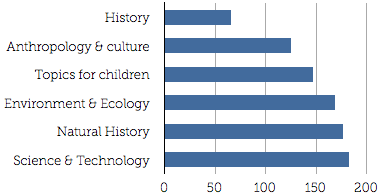 What kinds of features do these exhibits have? Out of  768 exhibitions here's some of their features: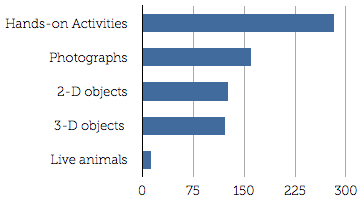 TED database is maintained by of Informal Learning Experiences (ILE). It excludes exhibitions which are purely fine and decorative arts, and there are many more exhibitions which travel to public and private art galleries.