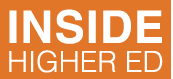 Do we need yet another online version of Economics 101? Why are universities putting courseware online, and what's in it for students and schools? Inside Higher Ed's post by Steve Kolowich, "Online Courseware's Existential Moment," discusses the world of open courseware, and what the next chapter may look like. He includes a short interview with Taylor Walsh, author of Unlocking the Gate, a new book about how universities are opening up access to courses. Here are some key points and excerpts from the article:
Enrolled students
Public universities use distance learning to expand their market and enroll more students. University of Massachusetts and Penn State University draw tens of millions from online programs. But the dark side of online access is poor quality. Blog post commenter, Harry Coverston, Philosophy instructor at University of Central Florida, uses online components in his courses and teaches 2 fully online courses. He notes that, "Online courses are just as prone to minimalism, reductionism and cheating as they ever were. It's an intrinsic part of this approach to education…. Online courses remain best at what they were originally designed to provide: access to students at a distance who otherwise would have no access to class. But the current usage of this technology as means of unloading overcrowded classrooms and providing the means for hungover frat boy consumers to avoid having to attend class falls far from that originally respectable goal. And the fact that all students see online tests as open book—as they will readily tell you—suggests that the cheating problem is simply part and parcel of this approach."
Cheap paid courses
Selling courses without degrees was a flop overall. Several top schools tried selling via websites such as Fathom and AllLearn, but few learners want to pay for online courses that do not lead to a diploma. That said, the allure of the paywall remains, and a few students like it. Commenter Sandy Thatcher is a student in a 6-week course sponsored by the Princeton Alumni Association, and she values the extra copyrighted print and video content she gets in exchange for paying a modest fee. She also likes the community, saying that although she can't attend sessions in person, she and other students use a Google Group to discuss the lectures and reading materials. She says the course keeps her up to date, connected with other alumni, and fosters her ongoing commitment to her alma mater.
Free online courses
Walsh says that hundreds of millions of non-enrolled visitors from nearly every country have availed themselves of free online courseware from top American universities. These courses provide examples and building blocks for foreign professors and their universities. In her book, Walsh profiles current online courseware projects at MIT, Yale, Carnegie Mellon, the University of California at Berkeley, and India's National Programme on Technology Enhanced Learning. When these schools actively brand their free offerings, as the Open Yale Courses (OYC) do, they gain valuable publicity. It also helps maintain alumni relations, recruit prospective students, and can give enrolled students an extra study aid.
But the question of assessment weighs heavy on free offerings. Does much learning happen? "If you take away [OpenCourseware] OCW completely," said Ira Fuchs, former vice president at the Andrew W. Mellon Foundation, of MIT's celebrated OpenCourseWare project, "I'm not sure that higher education would be noticeably different."
Over 350 colleges and universities from around the world are now participating in iTunes U, over 75 maintain their own dedicated channels on YouTube EDU — and these figures are continue to climb.
And then there's Khan Academy.
>> See the article for more info and more of Walsh's comments.